Chatty Café launch at Encore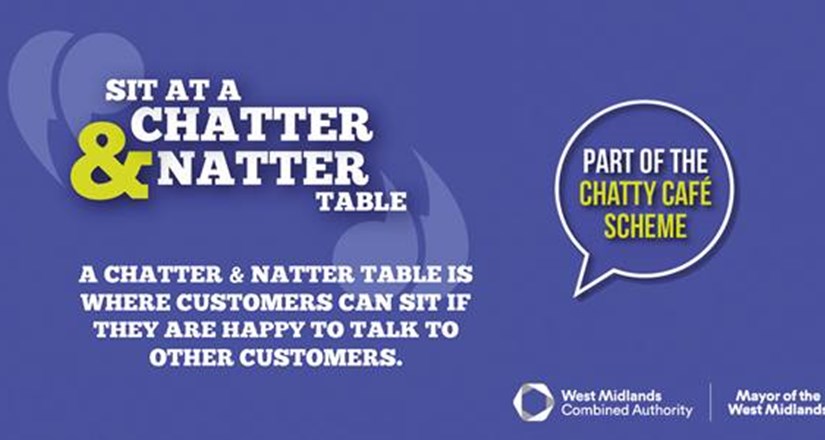 posted 23 Oct 2019
We are proud to announce that Encore café at The Core is part of the Chatty Café scheme!
We have recently set up a designated "Chatter & Natter Table" in Encore, which can be identified by the blue sign on the table.
The Chatty Café scheme is endorsed by West Midlands Combined Authority, and encourages cafes and coffee shops to set up a "Chatter & Natter Table" which people can choose to sit at if they are happy to talk to other customers.
The Chatty Café scheme was created to encourage conversation and interaction between people. Research by Age UK shows that keeping socially active and connected with others helps us maintain good physical and mental health, and also supports our thinking skills. Having even a small conversation with another person can combat loneliness and this small gesture could have a big impact on somebody's day.