Core Theatre Latest Update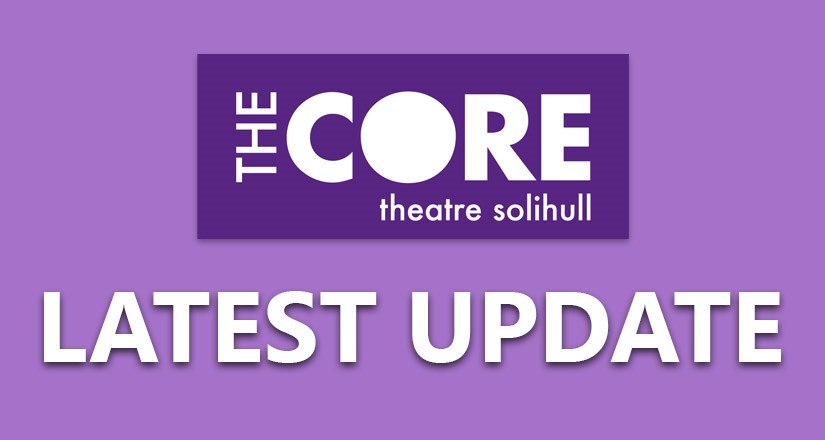 posted 09 Sep 2020
The Core Theatre and Solihull MBC have taken the decision to cancel all Theatre shows until the end of the year, and have contacted most ticketholders. We've restarted our classes and courses in a revised safe and socially distanced way.
We've also re-introduced a telephone and online Box Office service open from 9.30am - 2pm Monday to Saturday. Whilst the counter remains closed for face to face callers, staff are available via phone on 0121 704 6962 or via email at thecoretheatre@solihull.gov.uk for all sales, queries or refunds.
Encore Café Bar is open, offering a reduced menu, using friendly new table service and payment.
The Core Library is now operating a Grab and Go service. Please see visit; https://www.solihull.gov.uk/libraries
Stay safe everyone – a warm welcome awaits you at The Core.