Important Changes to Ticketing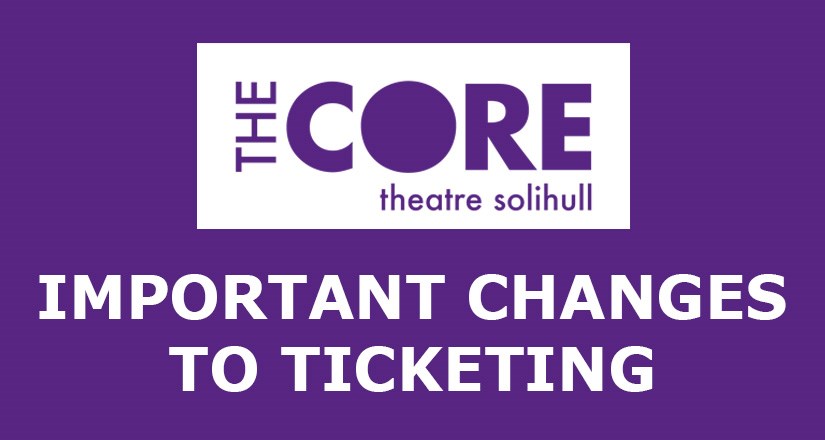 posted 20 Oct 2021
TICKETING - IMPORTANT CHANGES 1-3 NOVEMBER
Our long-awaited upgrade of ticketing is finally happening! Our Core Theatre website will have great new buying features plus the ability to once again select your own seats.
Whilst work is undertaken the BUY NOW buttons will be removed at lunchtime on Mon 1st Nov until lunchtime on Weds 3rd Nov. Box Office counter will also be closed so no tickets will be sold during this time. We'll reopen with our new facilities on Weds afternoon and are confident that customers will be delighted with the new features including print-at-home tickets.
Customers will need to log on and register when they first use the system and our counter staff will also be getting used to the new system so please bear with us for the first week while we get up to speed!