Sing Solihull Participant Information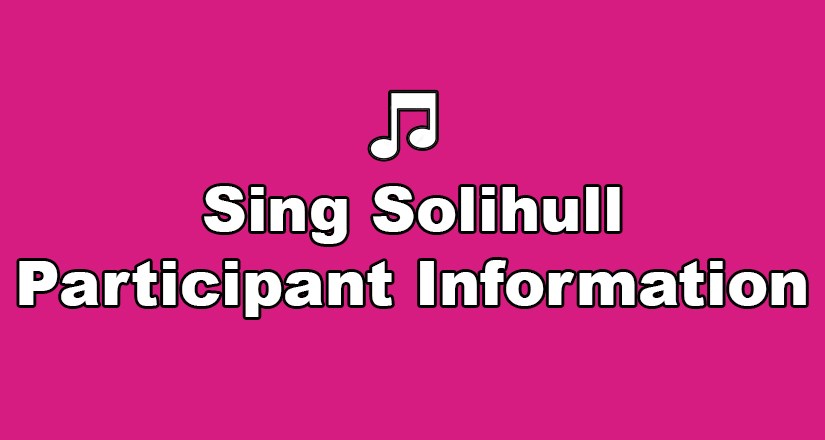 posted 18 May 2020
Due to the current situation with Covid 19 (Coronavirus) all shows, classes and courses at Solihull's Core Theatre are now cancelled until at least 31st August, including Sing Solihull. This is as a result of government advice to avoid all unnecessary gatherings.
All details will be placed on our website when a resumption date is agreed. We'd like all our participants to stay safe and well and look forward to welcoming everyone back soon.
In the meantime, we hope you will get involved with Anya's Virtual Voices Choir (CLICK HERE TO FIND OUT MORE) and look forward to seeing you at our Sing Solihull choir sessions when they start again.
If you're looking to get involved, please email anya@pop-voices.co.uk for more information!
At the current time the Core Theatre is following government and Health Authority advice. As this situation changes we'll relay any new information via social media and our website www.thecoretheatresolihull.co.uk